Success Stories

Dear Royalty Care,
"Sincere appreciation goes to Royalty Care Transportation for the care and concern extended to the clients being transported. Kindness, care and professional service has been experienced during each of our trips. Casey is very prompt at pickup and delivery times, ensuring tight schedules and appointments are met.
Our family TRULY & RESPECTFULLY recommends Royalty Care Transportation Services".
Sincerely
Nancy, A
To Royalty Care Transportation,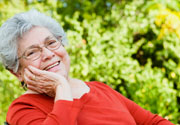 "We are so impressed by the impeccable service provided by Casey at Royalty Care Transportation, that I had write to express my complete 100% customer satisfaction with his services.
Not only was he timely in arrival and attentive to my mothers transportation needs with wheelchair transport, he was incredibly kind and thoughtful even providing a warm blanket and wonderful conversation during her travel from the Maple Manor facility in Novi all the way to Karmanos cancer institute downtown. He was a very safe and cautious driver, not to mention that his brand new Transit vehicle was immaculate. We have had to utilize other transportation services provided by the hospital (not of our choosing)and none were as smooth and pleasant of a ride compared to the care we had with Casey. I would HIGHLY RECOMMEND Royalty care Transportation for anyone's transportation needs!!"
Jeanne V and Carolyn K
Customer Satisfaction,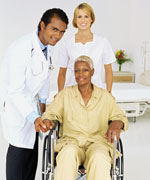 "I have been a client of Royalty since Jan 5th 2016 and the service and care I received was incredible from the young man who picked me up to feeling secure while riding to my destination. Last but not least, the warm blanket that they provided. The driver is ALWAYS on time, professional and gentle in handling of my equipment as well as being very proud of his new and improved ford transit vechical, l was locked in tight and enjoyed the smooth ride…..
I would really say they are the BEST and would say to anyone needing a special ride contact Royalty care transportation, They will make you & your ride special & feel like Royalty… I promise".
Toni. M
Customer Satisfaction,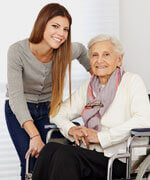 "We arranged for a Doctor appointment transfer from a rehab-facility. Royalty Care Transportation was TERRIFIC! Casey came to the patient's room and wheeled her to his NEW van right on time. The van was truly state of art in quality. The lift was smooth and secure, the safety belts adjusted securely, the van was warm, Casey's concern and explaining made her very comfortable & worry-free…… At the Doctor office Casey took charge of the wheeling and arranged for the nurse to call him for the pick-up. This service was very professional, considerate, friendly and SAFE!!".
I would use them again without any hesitation!
Sue. V
Amazing Service
Royalty Care Transportation is my go-to transportation company when I have a patient that needs wheelchair transport. Not only because it's affordable but also because Casey "OWNER" is always there with a soft blanket and a big smile. The staff go above and beyond as a standard. There's no one else I would send my family with. Royalty is the absolute best.
Bethany R.
To Royalty Care Transportation
I'm a professional nurse & work at a rehab facility. Medical Transportation is crucial as our patients have multiple appointments. We have been absolutely blessed when Royalty Care Transportation came to our facility! Our patients HIGHLY talks about how terrific & friendly the driver(s) are but most importantly, they feel safe! & very comfortable. At times, we, nurses makes the appointments in our patients behalf. Customer service is fantastic, fast and easy! Lastly, they are always ON TIME walking-in with warm blankets.
I absolutely do recommend Royalty Care Transportation!
April. B
Staff nurse
Thank you for your services,
Royalty Care Transportation was recommended to us from the Sunrise Assisted Living Facility my mom is living at. She recently has had to switch to a wheelchair and had a doctors appt. From the initial phone call to set up the transport, we received "ROYAL" treatment from the entire staff. I was able to ride in the van and they treated me & my mom with utmost care and respect. I will use them again & I highly recommend them for any transport – short or long.
Thank you!